Dear Kole and Stane,
There's no water. We haul it from across the city.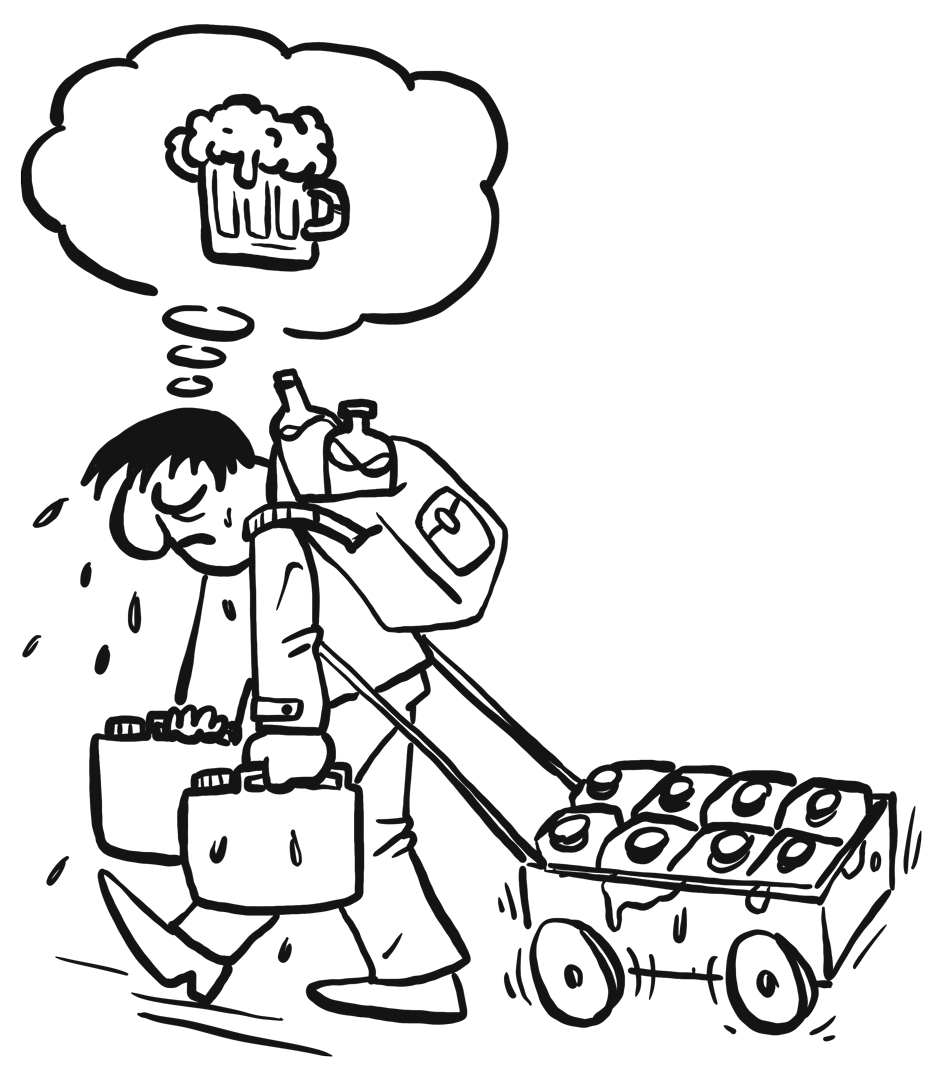 Shells keep falling. We've perfected our rescue techniques.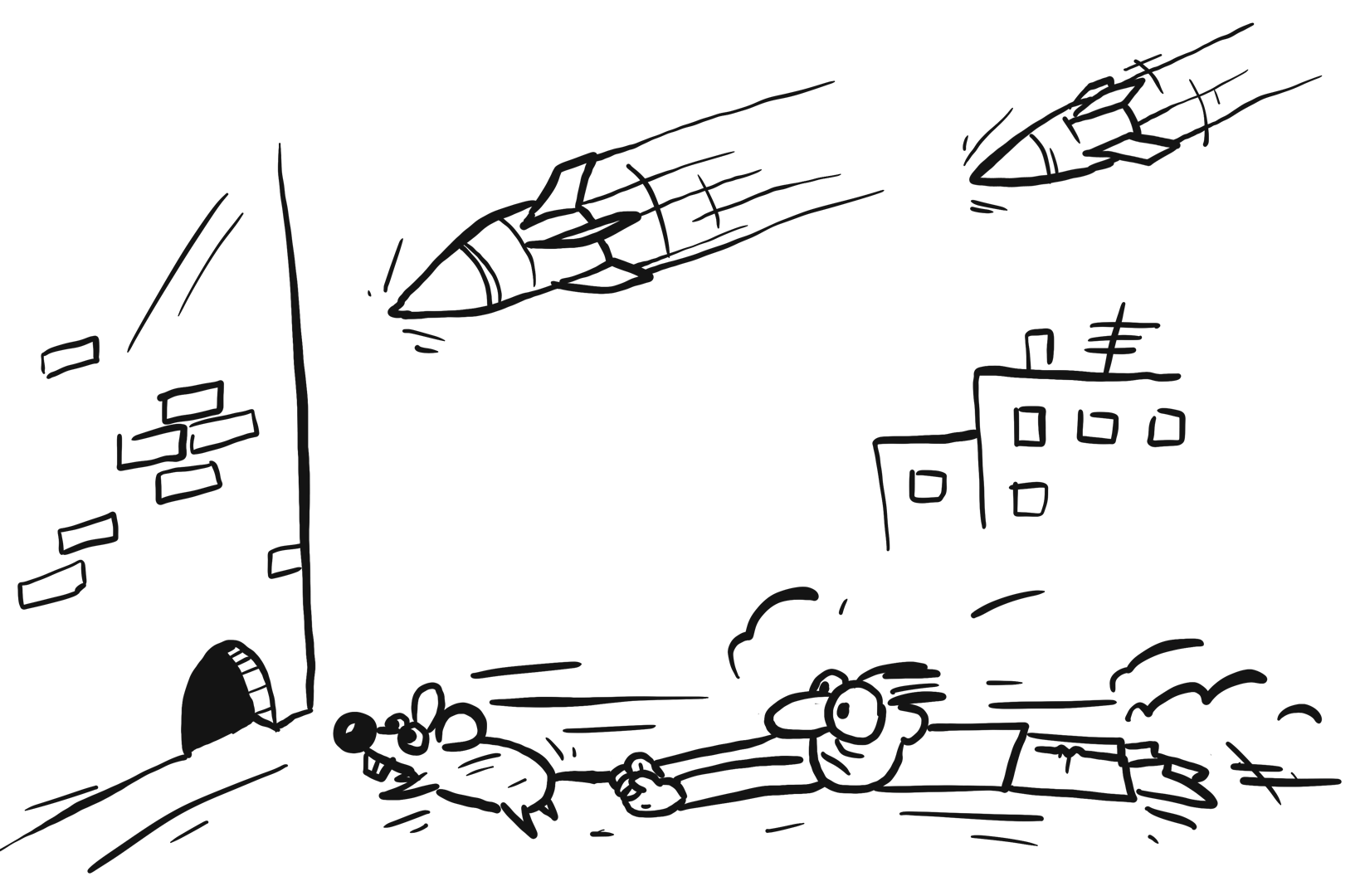 Many intersections still have to be crossed running. Traffic lights are replaced with warning signs.
Caution sniper!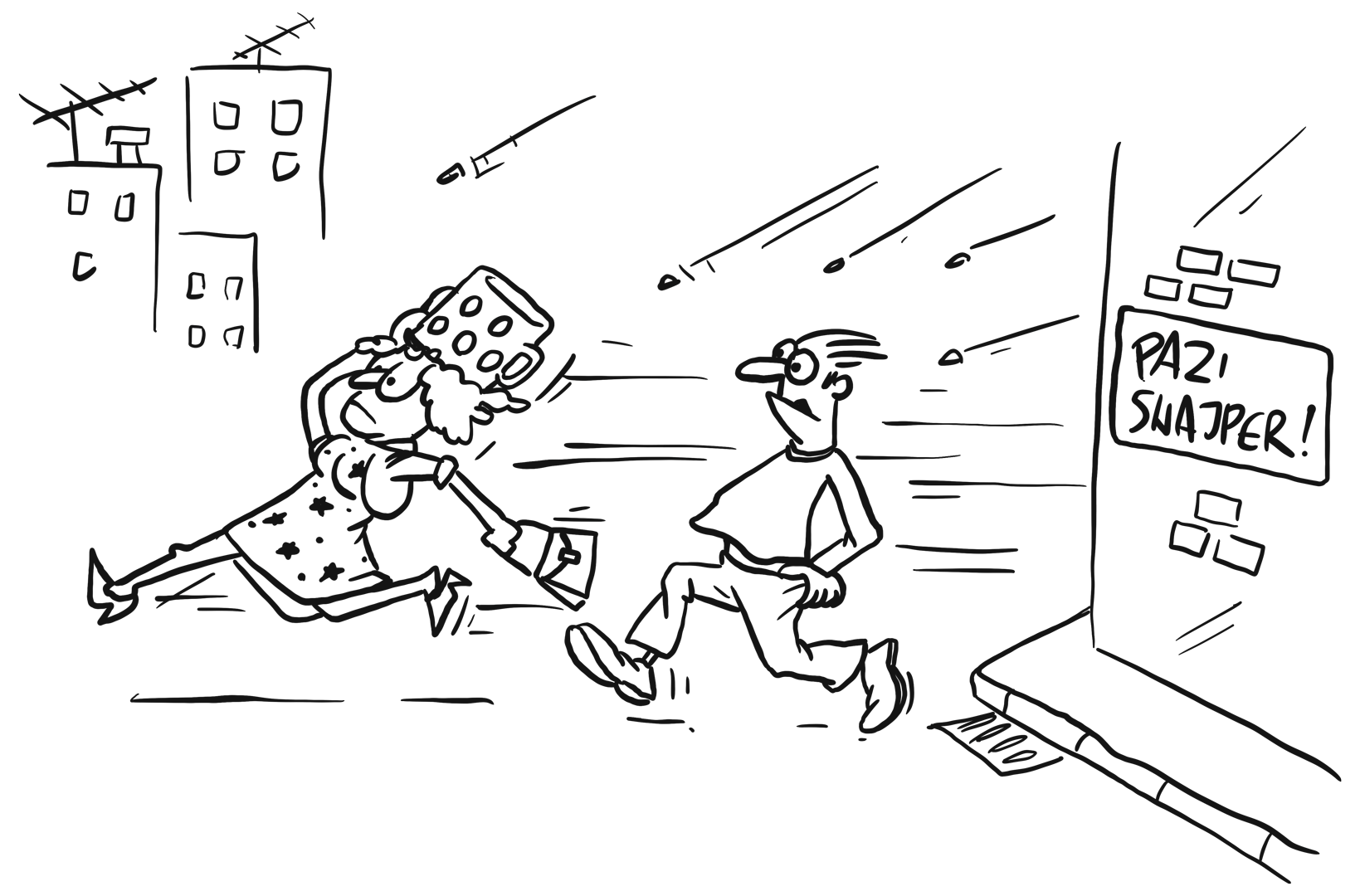 Almost all of the trees in the city were cut down for firewood last winter. There's only a few left. I saw one of them (a small birch tree) near the faculty of veterinary medicine. There was a sign on it:
If you cut this birch down, it will be the last one you'll ever cut.